ROYAL FLUSH Continues at Van Der Plas Gallery Showroom on the LES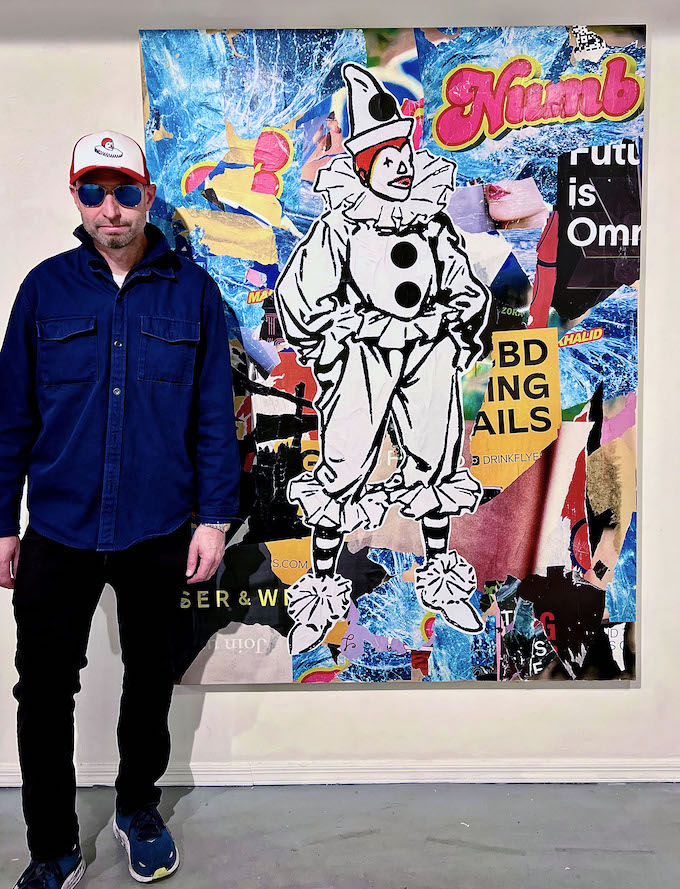 On see concurrently with LeCrue Eyebrows' solo present at Van Der Plas Gallery is ROYAL FLUSH, a group exhibition that includes delightfully intriguing artworks by 10 remarkably artistic artists.
The substantial combined-media artwork highlighted earlier mentioned, Numb, was fashioned by Clown Soldier, whose now-iconic signature character I 1st encountered on NYC streets over a 10 years in the past. Quite a few much more visuals of artworks — all by artists whose will work have also surfaced in community spaces — now on watch in ROYAL FLUSH comply with:
The ever-ingenious Al Diaz offers the beautifully sardonic philosophical and political musings of SAMO©, the undertaking that commenced in the late 70's in collaboration with the now-legendary Basquiat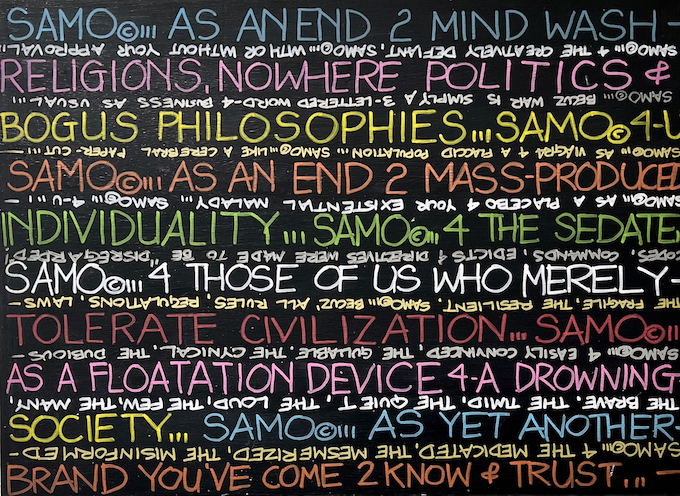 Brooklyn-based Canadian artist Jason McLean, "Gold Home," 2022, Acrylic paint and acrylic ink Pental brush pen more than observed canvas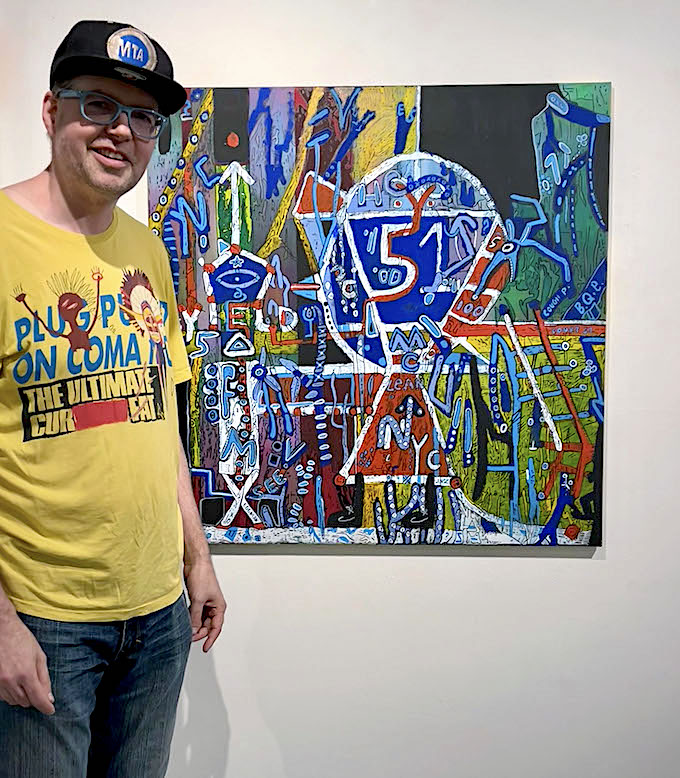 Famous Reduce East Facet documentarian and visual artist Clayton Patterson, "Blue Knife," 2021, Embroidery on material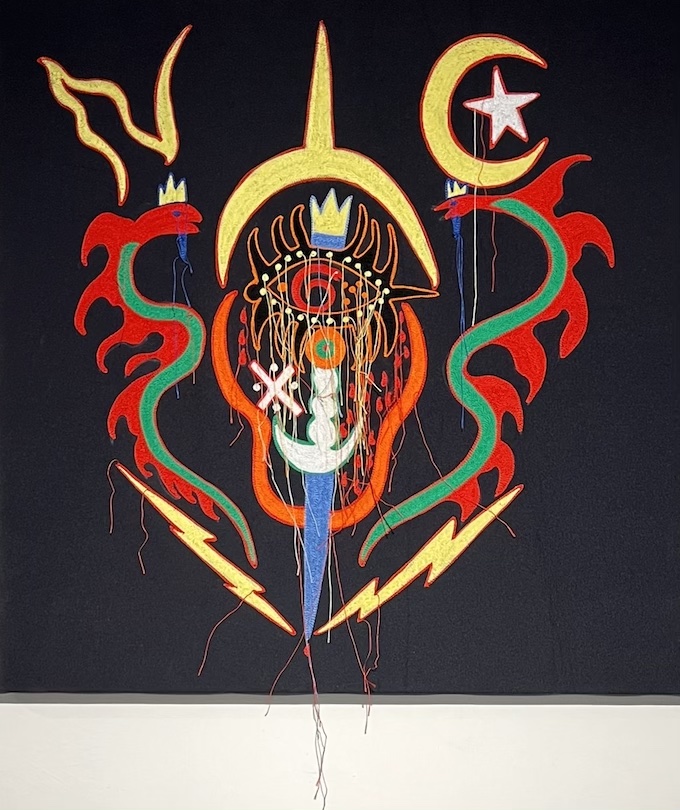 London, Ontario-based ceramic artist Susan Day, "Untitled Mosaic No. 2," 2022, Ceramic, glaze and underglaze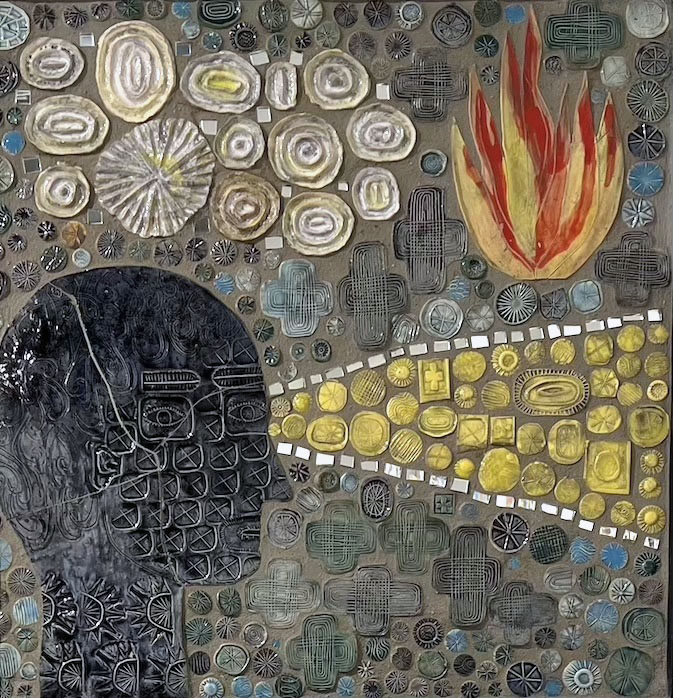 Toronto-centered multimedia artist Devon Marinac, "Alpha Mantle Peace," 2022, Acrylic on canvas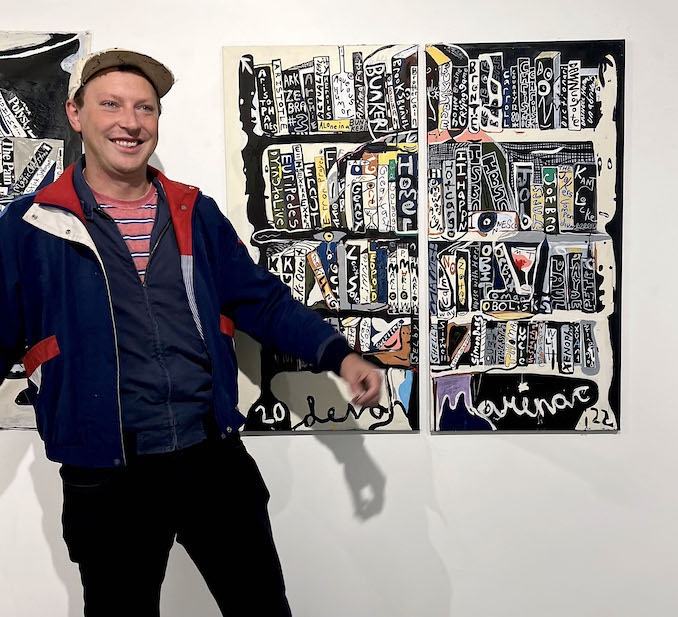 ROYAL FLUSH continues at Van Der Plas Gallery's  downstairs showroom through October 23. Found at  156 Orchard Road, the gallery is open up Mon-Tue: 12pm-5pm, Wed-Sat: 11pm-6pm and Sunday: 11am-5pm.
Shots of visuals and artists: Lois Stavsky